AEC is providing first class service in the South American agriculture trade
On the 19th of August 2011 Agricultural & Energy Carriers (AEC) agreed to provide their services for the carriage of 30,000 mts corn from Paranagua, Brazil to Puerto Cabello, Venezuela. The Charterers Agri Commodity Trade Inc, Weston, FL – U.S.A had a need to load a minimum/maximum cargo quantity with a narrow spread of days for the arrival window in the loading port.
AEC was capable of meeting all of the Charterers needs and provided first class performance of the voyage utilizing the vessel MV CMB Boris, a 33,717 mt Deadweight Single Deck Bulk Carrier built at Samjin Shipbuilding Inc, Weihai, China in 2011 (Headowners: Bohandymar Ltd. – Bocimar).
The AEC staff and management is in procession of decades of experience with all of the South American trades, which resulted in a smooth and trouble-free performance of the this grain voyage to Venezuela. The voyage started on the 31st of August 2011 and ended on the 4th of October 2011.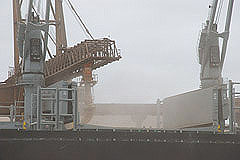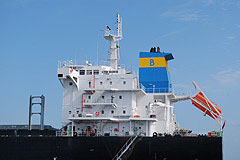 0
0
Lars-Peter Madsen
https://aecarriers.com/wp-content/uploads/2022/07/aec-logo.png
Lars-Peter Madsen
2011-10-04 17:36:50
2022-12-13 08:39:46
AEC is providing first class service in the South American agriculture trade