Friday the 25th of May 2012 – NGP Natural Resources X, L.P. (NGP – www.ngpenergycapital.com) and Agriculture & Energy Carriers (AEC – www.aecarriers.com) have announced that, as of May 23, 2012, NGP has acquired AEC.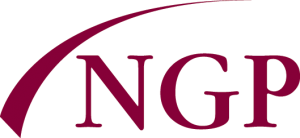 NGP is part of a family of natural resources focused private equity funds with over $13 billion of committed capital under management since inception in 1988. AEC – already an established specialist in commercial relationships involving ocean-transported commodities – is now well-positioned to expand the size and scope of its business, and to spearhead possible mergers and acquisitions as well as direct vessel investments on a global basis.
Effective immediately, Lars-Peter Madsen has been appointed Chief Executive Officer of AEC.
"We are immensely pleased with our new equity structure and the inevitable growth opportunities that it represents," said Madsen. "NGP is a brand-name natural resources industry investor that has consistently driven value for its operating partners."
"AEC now has an expanded platform that will generate proprietary opportunities as we continue to attract and develop the highest-quality business partners," added Madsen.
Eduardo SaFreitas has been appointed AEC's Chief Financial Officer.
"NGP's confidence in us sends a strong message throughout the industry. We are now perfectly situated to capitalize our operations and create exceptional value for further investment," said SaFreitas.
"Our investment in AEC provides the catalyst for this world class management team to effectively grow and transform their shipping platform," said Mark Zenuk, an NGP Managing Director. "We look forward to working with AEC on future investment opportunities."
0
0
Lars-Peter Madsen
https://aecarriers.com/wp-content/uploads/2022/07/aec-logo.png
Lars-Peter Madsen
2012-05-25 14:11:44
2022-12-13 08:39:46
NGP Sponsorship of AEC Creates Powerful New Drybulk Industry Presence