The MV Atlantic Treassure (33,401 dwt Bulk Carrier Bulit 2008) chartered from NS United Kaiun Kaisha (Nippon Steel/Shinwa) loaded 32,000 mts of bulk wheat in Houston, Texas, USA.
The cargo was discharged at Fortaleza, Brazil.
AEC is a major carrier of wheat cargoes for the Brazilian market.
more
Comments are closed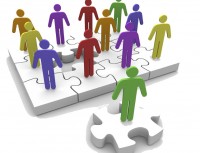 Effective from the 15th of April 2013 AEC has engaged Mr. Andrew Thompson in the Chartering department. Mr. Thompson comes with decades of Drybulk Chartering experience and will work for AEC from London.

"We are pleased with Andrew as an addition to our Chartering team and believe he is the right match for AEC and for the expansion of our Chartering activities", says CEO Lars-Peter Madsen. "With Andrew's knowledge and exper...