0
0
Lars-Peter Madsen
https://aecarriers.com/wp-content/uploads/2022/07/aec-logo.png
Lars-Peter Madsen
2015-10-29 18:39:42
2015-10-29 18:39:42
Wood Pulp in Bales
Sailing inbound from Asia the MV AEC ABILITY II passed under one of the most historic landmarks in the United States delivering steel coils from Korea. Because of her unique design and box shaped holes this vessel is ideally suited for the steel trade industry and underlining AEC's niche player position in the Handysize market.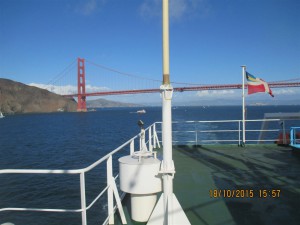 After the steel voyage the he vessel then proceeded towards Vancouver to load woodpulp in bales, another commodity requiring boxshaped holds for delivering this commodity to customers in Italy. AEC is most active in the  Atlantic Handysize market so the fast turnaround for this vessel out of the drydock in China and the subsequent fast positioning to the Atlantic is great for AEC's internal cargo program.
Claas Grafe – Chartering
0
0
Lars-Peter Madsen
https://aecarriers.com/wp-content/uploads/2022/07/aec-logo.png
Lars-Peter Madsen
2015-10-19 21:35:47
2015-10-19 21:35:47
The Golden Gate Passage
The Japanese built vessel MV AEC Ability II, 37,504 mt dwat, was taken through a successful Dry-docking and she is now again in an impeccable condition. This finalize the dry-dockings of all AEC's owned vessels leaving the company with excellent fleet for the cargo program.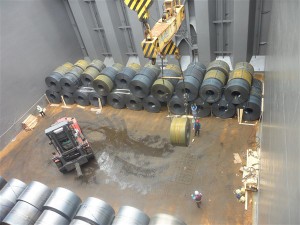 MV AEC Ability II is also Double Hull/Open hatch/Box Shaped and like the other vessels she is strengthened for carriage of heavy/high density cargoes, such as steel coils. She is currently carrying steels from the Far East region for the third time this year. The vessel was loaded with Steel Coils in South Korea bound for the USA. On previous voyages she loaded Steel cargoes at South Korean and Japanese ports for discharge in India and South East Asia.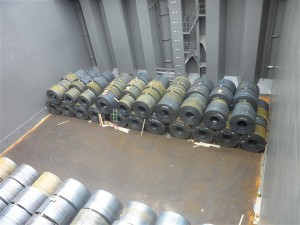 Naresh Khandelwal – Operations
0
0
Lars-Peter Madsen
https://aecarriers.com/wp-content/uploads/2022/07/aec-logo.png
Lars-Peter Madsen
2015-10-01 00:12:10
2015-10-01 00:12:10
MV AEC Ability II loads more steels after dry-docking