A variety of Steel Products
AEC chartered the New Building MV Calypso.GR for calling the Port of Praia Mole (Espírito Santo state, Brazil) for loading five different types of steels: Billets,
Rebars, WFB (wide flange beans) and Merchant Bars during her 3rd voyage after delivery from yard.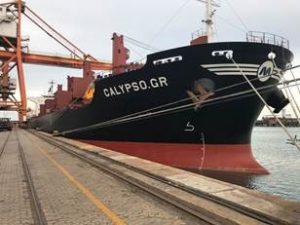 Due to the complex of the operation, AEC was not only represented by our Supercargo – which is our "modus operanti" – but also by the staff from the back-office being Mr. José Cavalieri – Operations and Mr. Anderson Silva – Chartering. Everyone were present to follow the loading operation and certifying that everything would go smoothly and to ensure that the cargo would be loaded in good and secured manner to reach it's destination as loaded.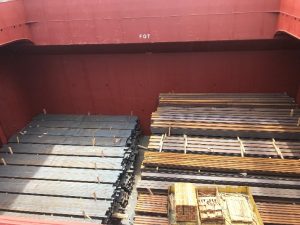 AEC pursue many decades of vast steel business experience with very close relationships with the relevant Charterers, Shippers, Receivers, Agents and Surveyors.
This was indeed another great and successful operation.
José Cavalieri – Operations Americas
0
0
Lars-Peter Madsen
https://aecarriers.com/wp-content/uploads/2022/07/aec-logo.png
Lars-Peter Madsen
2018-04-25 15:16:40
2018-04-25 15:16:40
A variety of Steel Products