Performance
AEC provides first class voyage performance involving all kinds of Drybulk cargoes with a young fleet above 1,000,000 mts Deadweight ranging from 32,000 dwat to 74,000 dwat.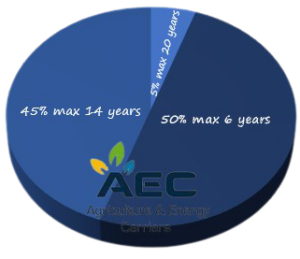 The average fleet vessel size is 45,300 dwat.
Owner Relationships
AEC's are first class performers and have close relationships with a wide range of ship owners worldwide. AEC charters vessels on a repeat basis from well respected companies such as Pacific Basin, K-line, NYK, NS United, Polsteam Shipping, Precious Shipping, Bunge, Bohandymar (Bocimar), CTM, ADM, Cargil and Dreyfus.
Trading Companies
AEC perform voyages, COAs and Time Charters via two trading companies, depending the region involved:
• Agriculture & Energy Carriers Ltd, Bahamas
• Agriculture & Energy Carriers SA, Uruguay
AEC Funnel Mark
Charter Party Handling Policy
AEC has the following procedure concerning handling of Charter Parties:
When an original Charter Party has been drawn up by the broker, it shall be scanned (PDF form) and E-mailed to AEC (Chartering@AECarriers.com)
AEC will review the Charter Party and in turn authorize Owners Broker (or the sole broker) to sign the Charter Party on their behalf.
When the original Charter Party has been signed by/on behalf of both parties, the broker will e-mail the fully executed Charter Party (PDF form) to AEC (Chartering@AECarrriers.com ) for their files.
The broker retains the original fully executed Charter Party in their files.
P & I
AEC is covered for P & I, CLH and FD & D and are members of Steamship Mutual.
U.S. Trading
AEC is in possession of valid SCAC Code, via NMFTA, as well as valid Carrier Bond, via Shoreline Mutual (Bermuda) Ltd, all required for U.S. Trading.
We are also AMS in all U.S. ports represented by T. Parker Host of Maryland Inc. to enter and transit manifest data via the U.S. TRACS system.
Forums
We are proud members of Bimco and Marine Money with whom we enjoy a close relationship.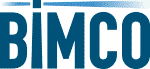 IT
On the 1st of August 2011 AEC partnered with Dataloy Systems for shipping software and hardware services. AEC will have access to Dataloy's shipping systems through a fully online service with an innovative physical hardware setup which meets all of AEC's needs. In turn, Dataloy will be utilizing AEC's extensive industry knowledge to further develop and improve their systems.
'We are very pleased with the agreement' say Erik Fritz Loy, owner and co-founder of Dataloy Systems. 'It is without doubt that we will benefit from the close relationship with Agriculture & Energy Carriers. We have followed the people now involved in AEC over many years and are fully aware of their capabilities and extensive knowhow both on the industry side but also in connection with shipping software.'