The nice design of the Japanese MV AEC Ability II resulted in the perfect stowage of Wood Pulp in Sete, France.
'This is where these ships differentiates themselves. It is really a minimum of dunnage that is required to load a vessel that is so perfect for the cargo' says Jesper Lollesgaard, Chartering Manager, London.
more
Comments are closed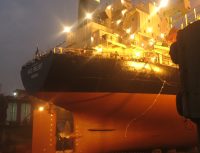 AEC has completed yet another successful dry docking. This time it was great fleet vessel MV AEC Belief's turn.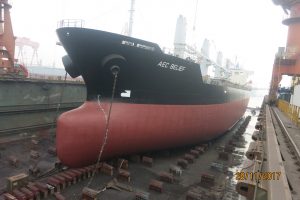 AEC strive on quality performance with quality vessels, so when it is time for the dry docking of the fleet vessels t...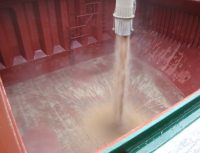 When AEC load grains every inch of space is utilized.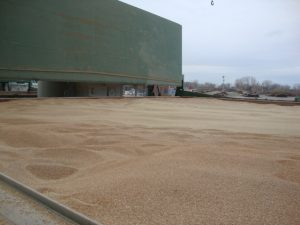 The charter vessel MV Arklow Spray, a 34,905 dwat Bulk Carrier built 2013,  was loaded with a full bulk wheat cargo.
...